About SSW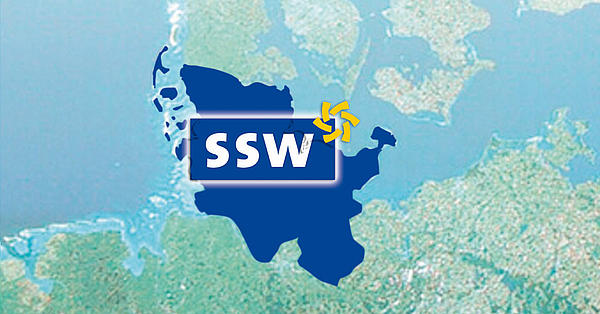 The South-Schleswigian Voter's Association – SSW – is the political party representing the Danish and the Frisian Minority in South Schleswig.
More than any other party in Germany, the SSW is inspired by scandinavian political culture, which is particularly noticeable in areas such as social policy, environmental questions and educational policy.
The SSW stands for a decentralised policy like in Scandinavia. Political decisions are to be taken as openly and as closely as possible to the citizen.
On that foundation, the SSW works for the improval of living- and work conditions for every citizen in South-Schleswig.
Since 1947 the SSW is represented in in the state parliament of Schleswig-Holstein, called the "Landtag". Between 1971 and 1996 the legendary Karl Otto Meyer was our only member of the "Landtag". From 2012 to 2017 the SSW was part of the "Küstenkoalition", a coalition government with the german Labour Party (SPD) and the Green Party (Bündnis 90/Die Grünen) in Schleswig-Holstein and Anke Spoorendonk was Minister of Justice, Culture and European Policy. In this period of time, the SSW was able to make serious progress in minority issues and the equality of the danish minority was made part of the Schleswig-Holstein constitution.
Today we have three SSW-members of the "Landtag": Lars Harms, Jette Waldinger-Thiering and Christian Dirschauer.